Meet Lindsay's Family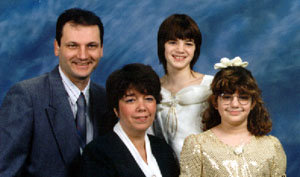 Dana, Phil, Melissa and Katie-Rose Gensler
These are my sisters: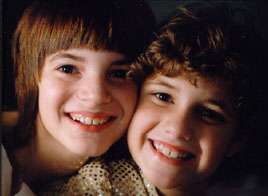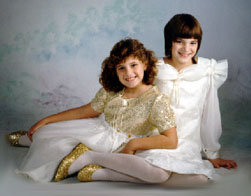 Melissa's birthday is April 25, 1988
Lindsay's birthday is May 23, 1989
Katie-Rose's birthday is December 28, 1990
(My mom was pregnant for three years in a row!)
My sisters like to write too:
I love Lindsay, she's so sweet.
I wanted to play with her,
but she was already dead.
I only saw her in a casket bed.
I love Lindsay, really I do
She was my sister who I once saw,
but never really knew.

Melissa Gensler (age 9)

I wish I could see my sister, Lindsay. When she was born she had a broken heart, so she died. And when she was born, I wasn't born yet so I didn't get to see her. Right now, she is almost 9-years old, but she is really dead. So that explains how me and Lindsay missed each other. And we miss each other very much.

Katie-Rose Gensler (age 7)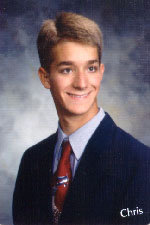 This is my big brother, Christopher.
His birthday is October 11, 1979.
He is a 1998 High School Graduate!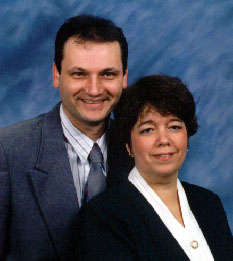 This is my mom and dad:
Phil and Dana Gensler
January 17th and October 13th
(They won't tell what year they were born. :-)


Now playing . . . Prelude from Le Tombeau de Couperin (R.Behringer) by Maurice Ravel (1875-1937)
Copyright 1998-2003, Dana Gensler. All rights reserved.
This page cannot be reproduced in any way without the express written permission of the author.
Graphics courtesy of Kimberly's Graphics
Special thanks to Maribeth Doerr of Doerr Consulting who updates and maintains this site.