Lindsay's Photo Album
Here's our Lindsay . . .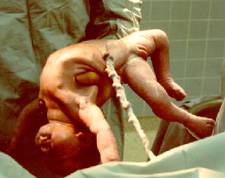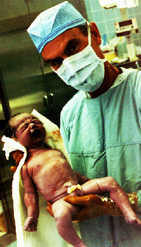 Here are a couple of pictures taken in the delivery room. That's Dr. Dobson, my favorite OB/GYN, who delivered her.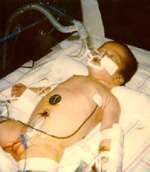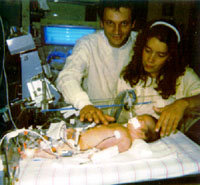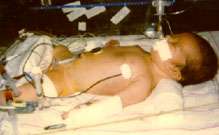 Polaroids taken by the NICU staff at Kosair Children's Hospital in Louisville, Kentucky. When I look at these pictures now, particularly the close-up with the machines, I understand how truly critical her condition was. Poor little Lindsay.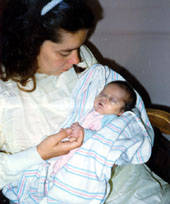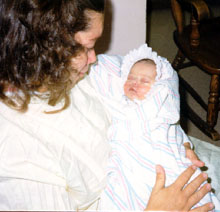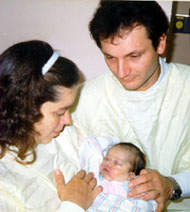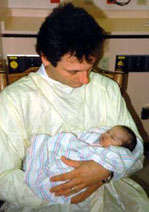 These pictures were taken during the last hour and 40 minutes of her life. Isnít she precious? Our favorite is the one where her hand is holding onto my finger. Others in the room with us were my husband, Phil, my mother, Jenny Leigh, and my brother, Norm Leigh.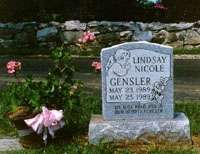 This is where we go to "visit" Lindsay now. She is buried in Bowling Green, Kentucky, under a beautiful old oak tree.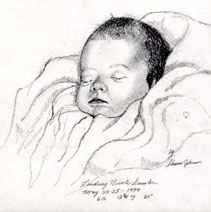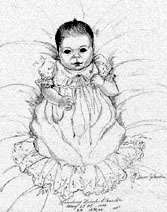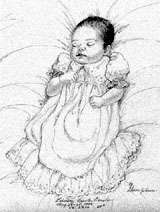 These are three sketches of Lindsay drawn by artist Sharon Johnson. The one with Lindsayís eyes open is an artistís perception of what she would look like. It is the only picture we have with her eyes open. It is a treasure!


Now playing . . . Bach/Gounod/Messiter Ave Maria (M.Messiter)
Copyright 1998-2003, Dana Gensler. All rights reserved.
This page cannot be reproduced in any way without the express written permission of the author.
Graphics courtesy of Kimberly's Graphics
Special thanks to Maribeth Doerr of Doerr Consulting who updates and maintains this site.